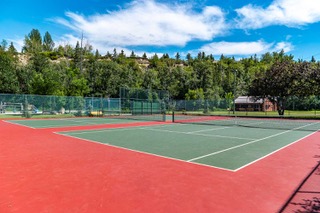 Household membership: $100
Senior membership: $50
Member Benefits:
Unlimited tennis court use
Unlimited sport court use
Skating rink (with Zamboni maintenance)
Roxboro Park playground
Marion Gibson Hall rental
Newsletter updates
Flash email updates (breaking community news)
Beautification of 4th street garden beds
Community parties (summer party and winter fest)
Crime watch flash emails
With over 70% of our households being members of our community association, we have one of the best community association participation rates in the city. We would love to see 100% participation this year!
Membership brings us together as a community, helps us identify the needs of our neighbourhood and allows us to work together for positive results. The RRCA needs your membership support to complete all the projects that help maintain the quality of life in our community. Recent projects include the installation of a new play structure in Roxboro Park, beautiful landscaping of 4th Street, fantastic community parties, and this community website that will make memberships and communications more efficient.
The fees collected each year pay for maintenance of Marion Gibson Hall in Roxboro Park (heating, lighting, cleaning), the ice rink (Zamboni gas, maintenance), and the tennis courts (nets, power washing courts), in addition to a host of other projects and initiatives that keep our community clean and safe, and an overall great place to live.
The RRCA is a non-profit organization run by volunteers who live within the community. Our goal is to foster ongoing resident involvement in local initiatives including social events, recreational activities, and ongoing environmental and developmental issues affecting our community.